Prerequisites & Requirements
Admission to advanced certification training is limited. Prerequisites and conditions apply.

1) Prerequisites; You should have a) some past healing education, and b) practical experience as healer, and c) a current active client base or access to willing paid clients.

2) Requirements; Despite having, even substantial, past experience, you will need to review core skills, as they feed in directly to the most advanced parts of the training.

3) A strong sense of connection to past life regression.
Terms & Conditions
Students need to bring to the course their own;

1) Professionalism; a discipline to manage your time, output and emotional state. Being and becoming a professional therapist may require working with challenging clients, and being assessed. If this is triggering, work on healing the healer prior to training.

2) Beginners Mind; to follow instructions, to best learn and practice safely.

3) Clarity of Purpose; to understand your own deep motivation, to complete the tasks.

4) Logistical Readiness; to complete the Assignments in a timely manner.

The courses will then complete smoothly. To manage any variations, there are the Terms & Conditions.


The keys to the Certification Training Process are;

1) Assignments; based on a practical implementation of the curriculum. They require you to a) take your clients through a program of sessions of hypnotically based regression therapies, and b) write up your outcomes as detailed case studies.

2) Mentoring Video Calls; Email in your Assignments, then we meet to help you deeply understand the curriculum, with reference to your experiences. We assess your past performance for ongoing improvement, and prepare you for successful future sessions.

3) Sessions Swaps & Pairs Practice; work with fellow students to practice giving sessions, and receive sessions to know your own past lives, heal the healer and know the process directly.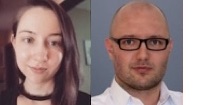 Once you successfully complete the first 1 or 2 Assignments, you become eligible to be match with fellow Certification Students and Graduates. 
1) The Session Swap Process; is personally and carefully administered by Mark to get the most appropriate matches, and has detailed guidelines at the bottom of this page.
2) Giving - Paris Practice; You need to have mainly your own clients to work with. But sessions swaps can give you an extra person or session type to work with to help complete your assignments.
3) Receiving - Self Development; experiencing the modalities from the inside helps a) improve your ability to give sessions to others, and b) heal the healer of any residues of blocks to fully being a professional.
1) Intake Form; Complete it fully. If appropriate, you'll be invited to book a...

2) Free Initial Call; to discuss your Intake Form. If appropriate, you'll be invited to...

3) Enroll; to join the course, make payment and get started.
Intake Form
1) Download the; Training_Intake_Form.docx
2) Then email the Intake Form to me at mark@pastlifeawakeninginstitute.com
I will reply and let you know it's either;
a) not an match at this time, or
b) invite you to book a Free Initial Call.
Initial Call
The Initial Call Is to discuss the Intake Form, and mutually assess if the prerequisites are met, so advanced online training becomes possible. 
Prepare for the Initial Call here.
Training is not obligated to be given. If you are assessed as being not matched to this training at this time, graceful acceptance is the best indicator of future or alternative success as a spiritual healer.
Training is not obligated to be continued if the Terms and Conditions are not followed. Do review the Terms and Conditions.
Book the Initial Call here, after you have emailed in your Intake Form, and received an email invitation to book.
Enroll; if appropriate, you may be invited to enroll and make payment by PayPal in full or installments.
ACCREDITED THERAPIST CERTIFICATION
The Past Life Awakening Institute is accredited as a training provider by the International Practitioners of Holistic Medicine (IPHM) to certify students as a "Certified Therapist" in Hypnosis, Hypnotherapy, Past Life Regression, Between Lives Regression and Spirit Releasement Therapy. This means;
a) As a training provider we meet the requirements and regulations of an independent, worldwide association of healthcare professionals.
b) Your certificate includes the logo of the Past Life Awakening Institute (PLAI), and the International Practitioners of Holistic Medicine (IPHM).
c) Insurance companies recognized your qualification from this course. You can apply for Professional Insurance.